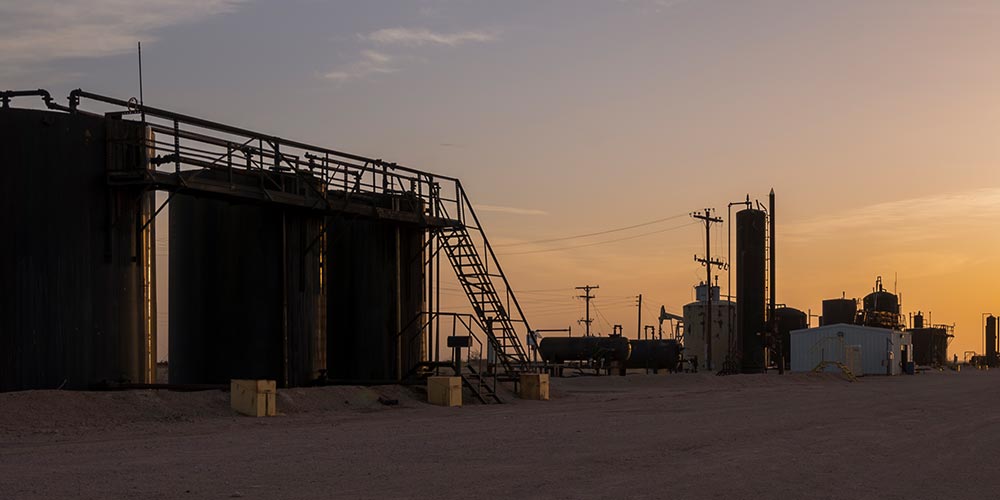 West Texas Wellsite provides State-of-the-Art Mudlogging services for the oil and natural gas industry. When over 75 years of combined experience and the latest technology come together you can be confident that your project will be logged as accurately and professionally as possible!

We use Wellsite Systems Logging Software to render our mudlogs in stunning detail. Our custom log builds display logs in their natural layout, Vertical logs read vertically and Horizontal logs read Horizontally.
>> View Sample Log

Our Vertical logging experience and software allow us to call tops accurately and provide an invaluable record of the well.
>> View Sample Log

The same benefits Mainlog Logging Software brings to our two man vertical logging also translates into horizontal logging. It's unique representation and toolset are a welcome addition.
>> View Sample Log

Our two-man units utilize Mainlog Logging Software for added versatility and ease of data manipulation by geologists, geosteerers, and geophysicists. It's logger and geologist friendly tools maximize log accuracy and consistency.
>> View Sample Log

Full Data Retention with Geospect
Along with detailed and accurate logs, we provide full data retention which is invaluable in plotting your geological or wellbore projections. Our Full Data Retention capability is yet another factor in making West Texas Wellsite the most versatile and useful logging service available.

Geosteering
The geosteering service provided spans the entire lifespan of a drilling project. Prior to drilling, all available data will be amalgamated to develop a playbook to anticipate challenges and to ensure no surprises will be met. During drilling, all data will be monitored in real time to guarantee proper wellbore placement. After TD, a post-drilling synopsis is constructed with an infinite amount of possibilities for presenting the data to enhance future drilling projects.
>> View Sample Geosteering 1
>> View Sample Geosteering 2
>> View Sample Geosteering 3

Overview Of Partnership Between Two Companies
The partnership between West Texas Wellsite, Inc. and Koury Geosteering creates an integrated geologic service that enhances efforts to improve drilling. Triangulating lithology and gas detection with MWD data and drilling parameters enhances the resolution and accuracy of stratigraphic positioning. To achieve these goals, a highly granular approach is taken towards analyzing data to be certain that all contingencies are considered. Koury Geosteering is staffed by MASTERS degreed petroleum geologists whose experience exceeds 500 horizontals in 20 different plays.

Retrosteering
Retrosteering is a great way to build an understanding of existing wells so that in-fill drilling is most effective. The wealth of data in some fields can allow an operator to realize the full EUR potential of their acreage through a litany of statistical computations of retrosteered wells, mixed with petrophysics and mapping.
We have assisted the following organizations:
Concho Oil and Gas
Triple D Company
Trio Operating
Shell Production
Enserch Exploration
Enron Oil and Gas
Cimarex Energy Co., Inc
Ameridev
Key Production
Texakoma Oil and Gas
Corda Corporation
Breck Operating
Alda Operating
Eagle Hydrocarbons
Centennial Resource Development
Jones Company
Enrich Oil Corporation
Larry O. Berg
Westwood Operating
Bob I. Miller
Resolute Energy
WPX
Mitchell Energy
Bob Foree
Fortson Oil Companys
Ampak Oil and Ga
Grimm Oil Company
Apache
Concho Oil and Gas
Triple D Company
Trio Operating
Shell Production
Enserch Exploration
Enron Oil and Gas
Key Production
Texakoma Oil and Gas
Corda Corporation
Breck Operating
Alda Operating
Jones Company
Enrich Oil Corporation
Larry O. Berg
Westwood Operating
Bob I. Miller
Mitchell Energy
Bob Foree
Fortson Oil Companys
Ampak Oil and Ga
Grimm Oil Company
Cimarex Energy Co., Inc
Ameridev
Eagle Hydrocarbons
Centennial Resource Development
Resolute Energy
WPX
Apache
We Offer Mass Spectrometry